1.
Click here
to download the latest sierra 881U firmware
2.
Attention
: For laptop, Make sure your battery full charge and you should plugin AC charge to avoid lack of power .
3. For PC , make sure to use the UPS, to avoid the occurrence of failure during the firmware upgrade process
4. Remove your simcard , and make the 3G watcher like this
5. Run fireware application
AC881U_F1_2_3_15ap.exe
,
program will searching for device then Click OK to upgrade.
6. You will see notification if successful, the notification will appear.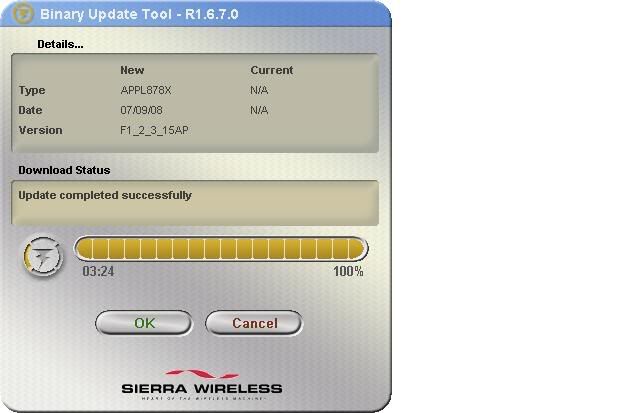 list of DNS :
http://opensource.telkomspeedy.com/w...guna_Indonesia
Good luck!!
"
HARDWARE FAILURE NOT OUR RESPONSIBILITIES
"
If you have any Question, please
submit a comment
or
join this forum

http://www.kaskus.us/showthread.php?t=1006668
posted by adhi_undip